The Mindfulness Academy for Addiction & Trauma Training
A Mindful Approach to Addiction Therapy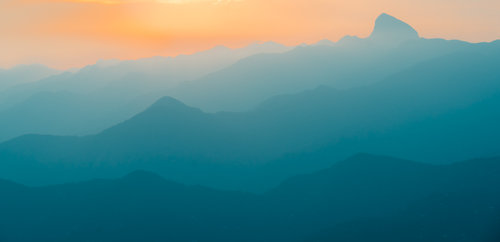 The TMAATT faculty are experienced and encouraging mindfulness based clinical therapists.
Our mission is to provide comprehensive, inspiring, research based
mindfulness training to addiction and trauma therapists around the world.
We are dedicated to helping mental health professionals learn how to incorporate mindfulness
tools and techniques as they support their clients in long term recovery, growth and healing.
Darrin Ford, LMFT, CSAT-S, MBAT-S is a Licensed Marriage and Family Therapist
and certified by The American Association of Marriage and Family Therapists as a
Clinical Supervisor of Associate Therapists. As co-founder of Sano Center for
Recovery, he has integrated mindfulness into the treatment of those struggling
with addiction. He has also worked mentoring therapists in the utilization of
mindfulness and the development of their private practice.
In addition Darrin is a nationally recognized speaker and internationally published
author. His books include,"Awakening from the Addictive Mind," co-author to
"Transforming the Addictive Mind," and co-author to "The Recovery Coach Client
Handbook."
You may contact Darrin at: darrin@tmaatt.com
Mari A. Lee, LMFT, CSAT-S, MBAT-S is a Licensed Marriage and Family Therapist
who is recognized for her clinical work and mindfulness approach with sex addicts
and betrayed partners. She is the founder of Growth Counseling Services, a private
recovery practice in Glendora, CA., and The Counselor's Coach, specializing in
business coaching for therapists.
Along with her clinical and coaching work, Mari is a popular national speaker and
teacher, and is the co-author of, "Facing Heartbreak: Steps to Recovery for Partners
of Sex Addicts", and she is the author of, "Healing Betrayal" and "The Creative
Clinician: Exercises and Activities for Clients and Group Therapy." Her next, book,
"The Gift in the Wound: Stories of Resiliency and Hope" will be out in 2020.
You may contact Mari at: mari@tmaatt.com
Our Mindfulness Story…

Clinical therapists, Darrin Ford and Mari A. Lee concluded after many years of working in the recovery field that Cognitive Behavioral Therapy, while an important modality, was not enough to help addicts and partners fully heal and sustain lasting recovery.

Faced with this realization, they began to incorporate researched based mindfulness approaches into their addiction treatment programs, specifically with sex addicts and their partners. The results were impressive and encouraging as clients who had previously experienced chronic relapse, or traumatic re-triggering began reporting that they were able to move forward in their growth and healing. Equally encouraging was the healing and restoration that the partners of sex addicts began to experience.
They began teaching their approach to other mental health professionals who also shared that they were seeing significant improvements in their own addiction counseling practices.
Darrin and Mari have spent many years studying published research from top professionals in the field. Darrin has over 20 year of experience in the addiction field, and Mari has over a decade of clinical work with sex addicts and betrayed partners. Additionally, they have conducted, and continue to conduct, their own independent research, applying and refining their innovative approach to mindfulness and addiction within their clinical practices. This work, along with their personal daily mindfulness practices, inspired Darrin and Mari to launch, "The Mindfulness Academy for Addiction & Trauma Training."

The mission of TMAATT is to support addiction and trauma mental health professionals around the world learn and apply a mindfulness based approach with a comprehensive three part training through the MBAT CEU Certification Program.

Learn more about the Mindfulness Based Addiction Therapist Certification (MBAT) here.
If you are a mental health professional interested in obtaining your
Mindfulness Based Addiction Therapist Certification, you are welcome to join our interest list below.

We value your trust in sharing your information and will never spam your email.
We will contact you when registration opens for the next MBAT certification training.